A relation of 'father and his childern' is one of the most selfless human relations in the world!
In this new era has brought forward a generation of fathers who work hard for their kids' futures. This Father's Day, we bring you some modern star dads of our industry and their most genuine fatherhood moments.
1.Shahid Afridi
Shahid Afridi has always been very proud of his four gorgeous girls and has been caught many times cuddling and cherishing them.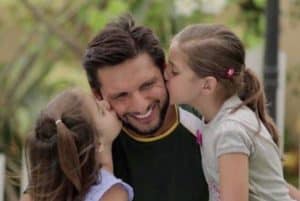 2.Fawad Khan
Fawad Khan has always been a one woman man. This alone shows how much he values his little boy, Ayaan Khan and his princess Elayna Khan. Here are a few pictures of the most handsome man around being a doting daddy.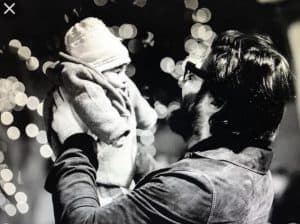 3.Danish Taimoor
Danish Taimoor has always been verbal about how protective and sensitive he is about his little Hoorain and makes sure she never misses out on attention, despite having two working parents.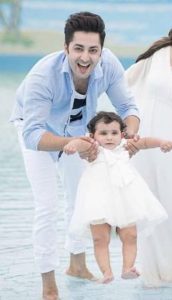 4.Fahad Mustafa
Fahad Mustafa has also been showing off his kids with the pride of a loving dad.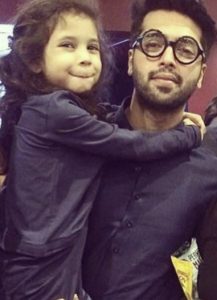 5.Shehroz Sabzwari
Shehroz Sabzwari with his lively little boy grin would get cheers from all fathers on this photo, by balancing babysitting and gaming while Syra is away.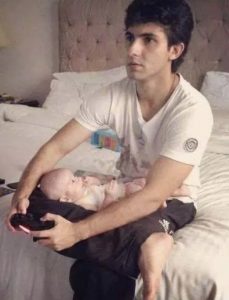 6.Iqrar ul Hassan
Iqrar ul Hassan has always been an out of the box thinker and he is raising his son Pehlaaj to do the same. He says I want to be his friend first and then his guide, not just an authoritative figure to be feared.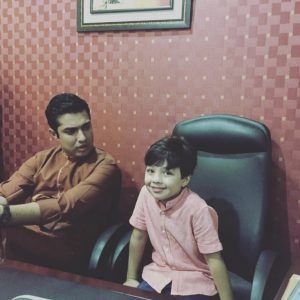 7.Mohib Mirza
Now, this picture of Mohib Mirza playing with Meissa is bound to give you fatherhood goals.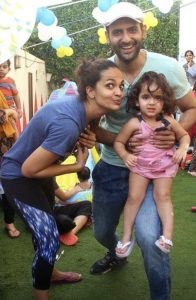 8.Waseem Akram
Waseem Akram has been both a mother and father to his kids after he lost his wife . And now that he has got his only daughter,he has all the license to spoil his princess.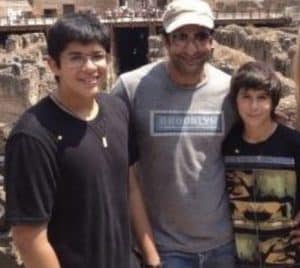 9.Faisal Qureshi
Here is one of Faisal Qureshi with his youngest princess.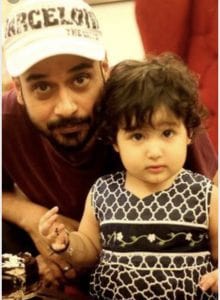 And lastly, Mikaal Zulfiqar, who despite being divorced tries to be a constant loving presence in his daughters' Rania and Elaina's lives, surprising them by showing up around them frequently.